Water, Sanitation & Hygiene (WASH) Standard Operating Procedures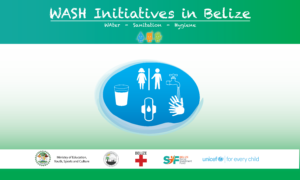 Developing a Standard Operating Procedures will guide school management, parents, communities and other stakeholders (such as international donor agencies, non-governmental organizations in Belize specializing in health and education, other line ministries, quasi-government entities and private sector) in ensuring that sanitation and hand washing facilities are provided to support the rights of children to health, education and participation and sustain continued support of humanitarian programming.
This Standard Operating Procedure (SOP) provides a step-by-step approach for implementation of WASH programs in schools to promote behaviours and attitudes to positively influence hygienic practices and also facilitates compliance with drinking water and sanitation infrastructure ensuring operation, maintenance, hygiene education, health education, monitoring, funding and institution building.  This SOP is applicable in schools and communities throughout Belize.
Below are examples of proposed key components of the SOP: