Damien Alvarez, Project Associate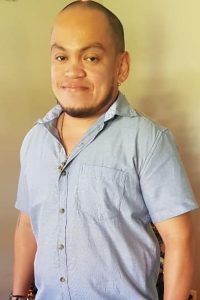 Born into an entrepreneurial family, Damien Alvarez learned the meaning of work ethics as a child assisting at his grandfather's famous local café and tamales shop – Gonz Quick Snack & Café which was in business for almost 60 years.  After his grandfather's business closed, Damien obtained a job at the Belize Airport Concession Company Limited as a pre-board clerk in 2007.  This new chapter in his life made him more independent and opened opportunities to a career in customer service.  There, he was tasked with processing of travel documents and collection of departure fees, equipping him with great personal relations skills.   After 5 years working there and gaining so much experience, he decided to venture into the world of food preparation joining Thirsty Thursday, a popular restaurant/bar/lounge in Belize City which nurtured his goal to become a sous chef one day.
By 2011, Damien once again challenged his career growth and joined the insurance industry as a book blocker at Home Protector Insurance Company.  His tasks included liaising with agents and balancing sales at the end of each week, ensuring that a meticulous process was completed each time.  With time, he was offered the post of customer service representative and later promoted to customer service supervisor.
Damien is a graduate of St. John's College and now brings years of experience in administrative support and customer service along with his zest for finance.  His present goal is to complete a culinary course at the Cayo Centre for Employment Training where he is excited to become a student in August 2020.  In February 2021, Mr. Alvarez launched his first start-up named The K.O. Kitchen.