Dr. Minerva Pinelo, Managing Director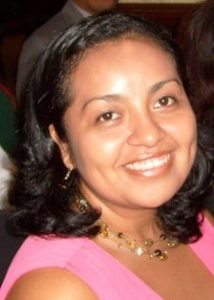 Dr. Minerva Pinelo Alvarez holds 19 years experience in pedagogy, learning and development, communications and project management. Having worked first as a higher education practitioner she developed curricula and educational materials as well as designed co-curricular activities to support project-based learning at Sacred Heart Junior College.  Her instructional design skills were later enhanced by conducting training needs analyses and then facilitating targeted capacity building health and safety courses for employees and contractors in the oil and gas industry at Belize Natural Energy Ltd.  There she also gained experience in developing operations manuals, procedures and policies to support increased efficiency and productivity in the workplace.
​In her recent role as project director at the Pan American Development Foundation (Belize Office), she implemented community-based projects focusing on youth entrepreneurship, climate change adaptation and disaster response. There she gained insight and experience in negotiating private-public partnerships and conducting monitoring and evaluation.
Dr. Pinelo obtained a Masters of Arts in Teaching from Georgia College and State University in 2005 and earned her Doctorate of Education in Organizational Leadership from Nova Southeastern University in 2011.  She shares a passion for reading and travelling as well as empowering communities with knowledge and skills.