Loida Pinelo Boiton, Director of Marketing & Communications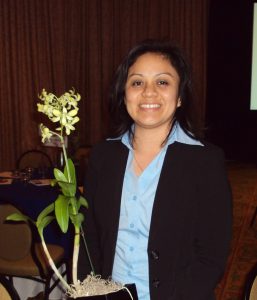 Loida Pinelo Boiton is a fan of  canvas artwork and community-based projects.  Her love for sales, marketing and the business world started at a young age of 18 while enrolled at the University of Belize.
While working with Belize Telemedia Limited, Loida decided to enroll with the University of Phoenix Online for her Master's degree in business administration with a minor in Marketing. The telecommunications industry introduced her to new ideas, professional contacts, sales and marketing concepts, team building ideas, an opportunity to further her studies plus increased her international concepts and contacts which has shaped who Loida is today.
Her roles were diverse within the company including promoting and selling telecommunication products and services, meeting and greeting VIP customer to ascertain their needs, processing request on a timely manner to ensure customer satisfaction, preparing and presenting reports and projects both to internal and external clients and assisting with marketing and public relation functions.
In 2007, she was offered a supervisory role which included the managing of a local office branch, supervising staff, liaising with technical teams for solutions and ideas and conducting petty cash and store keeping duties. Her business network grew even larger when she was granted the opportunity to be the first contact and account representative to the top 2 business customers from 2015 to 2019 at one of the largest companies within the country of Belize.
Rotary has always been a part of Loida's life. She was a member of the San Ignacio Rotary Club for some years, providing support to the club with community fund raisers, projects and seminars which contributed to bringing out the leader in her, unlocking her potentials as a professional female and igniting her need to grow more as an individual .  Loida asserts that her passion for giving back to the community and putting smiles on others faces is the best reward one can receive at the end of a project.